ENT surgery
Did you know that
laser surgery
procedures are performed in a bloodless manner? For example, specialists can do without annoying tamponades during nasal or "snoring" surgery. The hospital stay can be significantly shortened through this modern surgical procedure.
The development of medical technology and the standardisation of minimally invasive surgical techniques have significantly contributed to the fact that operations can be performed in a gentler manner and thus less burdensome for patients.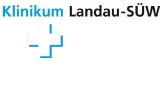 The success of an operation frequently depends on a well-coordinated surgical team. I am happy that the anaesthesia department led outstandingly by Chief Physician Dr Helmut Lang has been available to my practice for years.
The high quality standard of my chief anaesthetists has substantially contributed to the fact that there have not been any noteworthy anaesthetic incidents since I established my practice in 1998.